There is no shortage of unique architecture in the Chicagoland area. In this issue, a handful of homes nestled in the western suburbs are featured that either break away from typical design trends or embrace traditional aesthetics.
---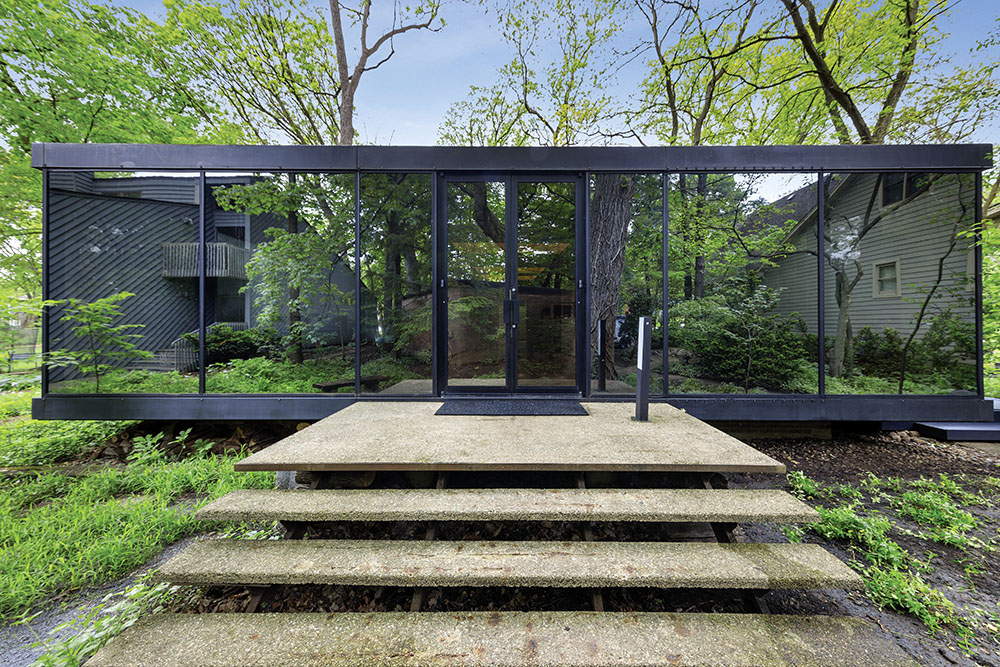 Blackened Steel and Glass House
Located in Downers Grove
Built in 1974, the home was originally designed by local architect Richard Marker as his own family residence. Modeled after the Edith Farnsworth House in Plano, IL, built by German architect Ludwig Mies van der Rohe, Marker's goal when designing and building the home was to create a sleek, modernist house inspired by nature's surrounding elements. Today, the steel structure retains its original glass facade and wood interior, along with some modern updates.
---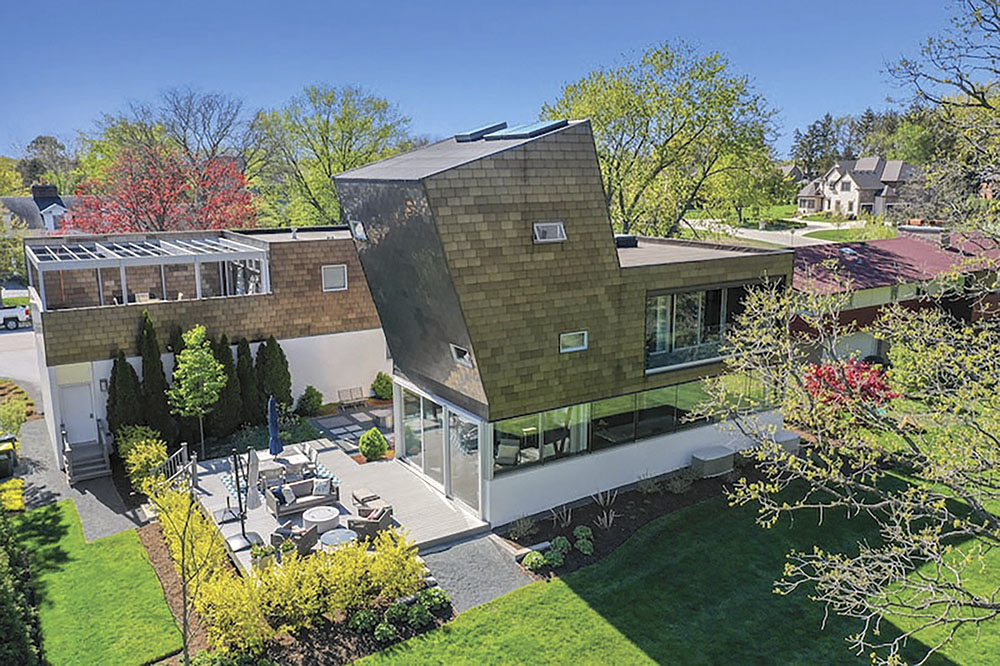 Contemporary Architecture
Oak Brook
Designed by the internationally cutting-edge architect and award-winning Douglas Garofalo, the home was built in 2011, the year before he passed away. This contemporary architecture implementing the Fibonacci Sequence produces visually appealing architecture based on the proportions, size, and placement of one element compared to another. Constructed of steel, glass, and concrete and featuring a three-story horn in the back makes this home a unique find in the western suburbs
---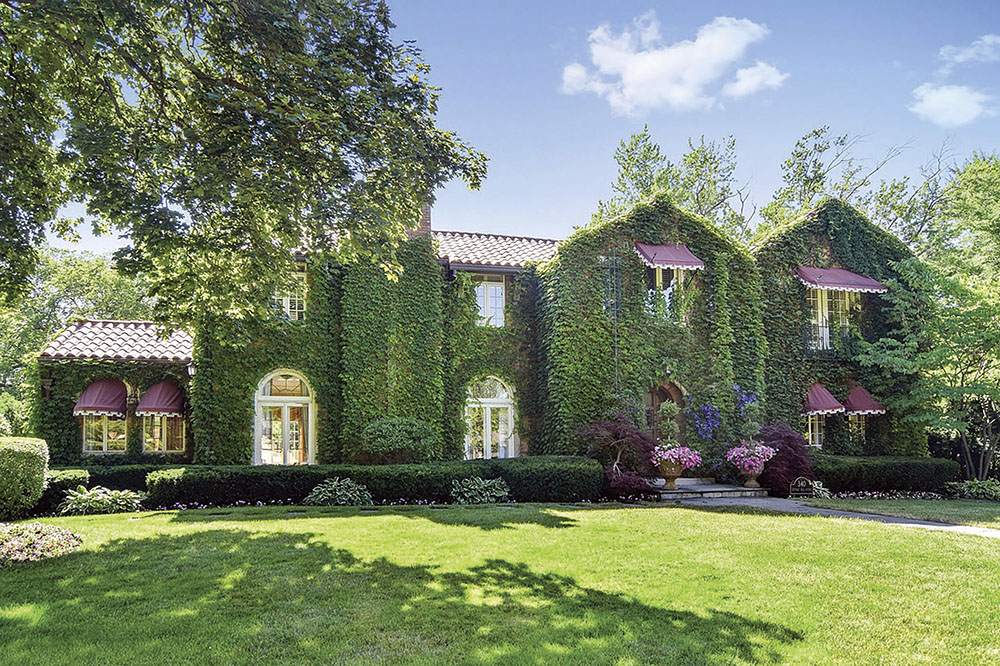 Spanish Revival
Located in Elmhurst
During the 1920s, Spanish Revival residences were built throughout the country. This type of architecture was born as a result of the Panama-California Exposition and became a style movement from 1915 to 1931, but examples in the Midwest were very rare.

As one of the most recognized houses in Elmhurst, it is the only example of the Spanish Revival style based on an area survey by the City of Elmhurst. The stately house features the style, including ceramic red-tile roofs, rounded arches, and an asymmetrical façade.
---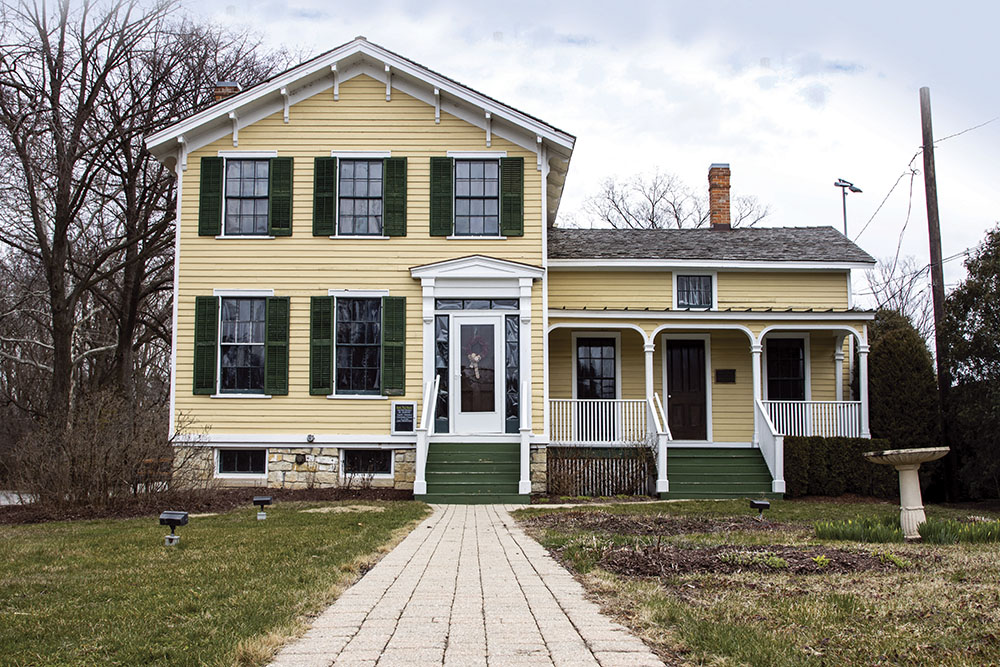 The Robert Vial House
Located in Burr Ridge
Built in 1856 as the residence of Mr. Robert Vial, it is considered to be the oldest farmhouse in the community. Showcasing a mix of Italianate and Greek Revival styles of architecture, it is now operated as a museum by the Flagg Creek Heritage Society and open for public viewing.
The house remained in its original location until 1989, when Roger Anderson, owner of the Timber Trails Golf Course, sold the building to the Flagg Creek Historical Society for $1 with the caveat that the building would be moved to another location. The house was moved from its original location to Wolf Road.
---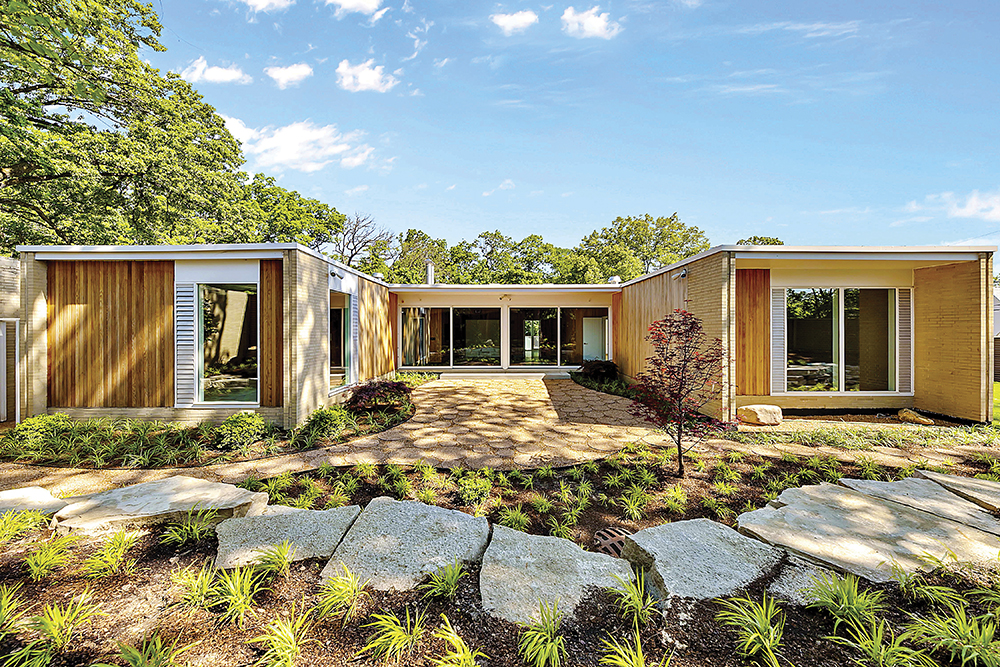 Midcentury Modern Restoration
Located in Hinsdale
Built and designed in 1958 by architects George Fred Keck and William Keck, it is believed to be the only Keck-designed home in Hinsdale.
The U-shaped five bedroom six bathroom home was recently renovated with many of the original details saved, returning it to its midcentury modern glory. This spring, the village's Historic Preservation Commission unanimously recommended the Village Board approve landmark status for the house.